The X-Sensing Conference
The 'cross-sensing' conference aims to unite scientists, coders and educators from diverse fields to share knowledge, develop new research tools and build compelling science platforms.
Disciplines such as astronomy, biology, ecology, archaeology and others all face 'big data' challenges. This conference will focus on computing techniques, algorithms, web-services and sensors that can be used to explore data, visualise results and map the world around us. Each field brings unique perspectives so opportunities for cross-pollination will result in advances in new directions and greater efficiency to solve current problems.
Through talks, invited speakers, tutorials, unconference sessions and a hack day, participants will gain new coding skills, learn about state-of-the-art algorithms and develop new research tools. The conference will help build a dynamic community of local and international scientists with the skills to leverage the power of artificial intelligence and the internet to measure the world around us.
Themes
These broad themes will drive the discussion and collaboration during the conference:
Remote Sensing: technology for measuring the environment and space, including drones, telescopes, spectrometers, simple sensors and more.
Data Wrangling and Visualisation: methods to create compelling visualisations for data exploration and communication. Tools to tame unruly data and reveal signals in the noise.
Education and Outreach: how to tell a story about your research, suitable for different levels of audience. Ways to create effective educational resources and lessons.
Automation and Machine Learning: using robotics and machine learning to automate your workflow and reveal insights the human brain can't fathom alone.
Technical topics covered during the conference will include:
machine learning for 4D data,
multi-spectral imaging and sensors,
accelerated computing with GPUs,
drones and robots for measuring the environment,
building interactive data visualisations,
effective communication for public consumption.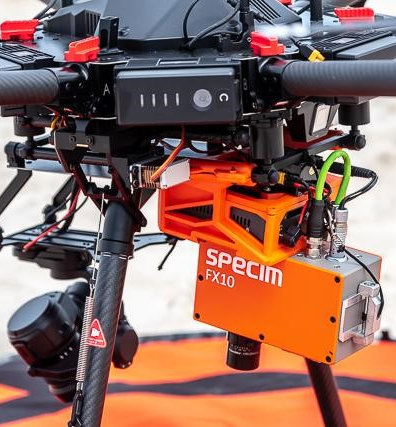 Hack Day
Thursday is hack day, when teams of experts and participants spend the whole day working on exciting projects. Some examples might be:
an interactive website, or dashboard, to visualise your data,
a method to convert your scientific results into art,
a lesson plan and interactive teaching resource for schools,
an augmented reality mobile app,
an computer vision sensor attached a Raspberry Pi,
a machine learning workflow to analyse a dataset,
a song or music video about your research!
On Wednesday participants will get a chance to 'pitch' a project and vote for other ideas. Projects with the most votes will be included in the hack day. We hope to establish a repository of successful projects as a legacy of the conference.
Contact The Organisers
If you have questions, comments or just want to make a suggestion, please get in touch with the organisers by emailing organisersREMOVEx-sensingREMOVE.net